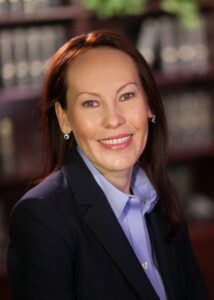 Tatiana S. Huddleston, CPA, EA
I grew up in Russia. Before coming to the United States in 2003, I lived and studied in Germany and England where I mastered my language skills.
In the United States, I decided to pursue accounting because this was something I always wanted to do. In 2007, I joined one of the nations largest tax return preparation companies H&R Block where I found passion for the profession and decided to take my career to the next level.
In 2011, upon successful passing of the Special Enrollment Examination I was enrolled to practice before the Internal Revenue Service.
From 2012 to 2014, I attended the University of Phoenix in Phoenix, Arizona where I earned the degree of Master of Science in Accountancy.
In 2012, I started a small tax return preparation business The Huddleston Accounting & Tax Group.
In 2015, I became a Tax Team Member at Morrison Clark & Conover, CPAs, PLLC and stayed with the firm until 2017.
In 2016, after having complied with all requirements prescribed by the Arizona Statute and the State Board of Accountancy, I was admitted to practice as a Certified Public Accountant.
In 2017, I formed Tatiana S. Huddleston, CPA, PLLC because I wanted an accounting career where I could spend more time with my family and enjoy other things in life.